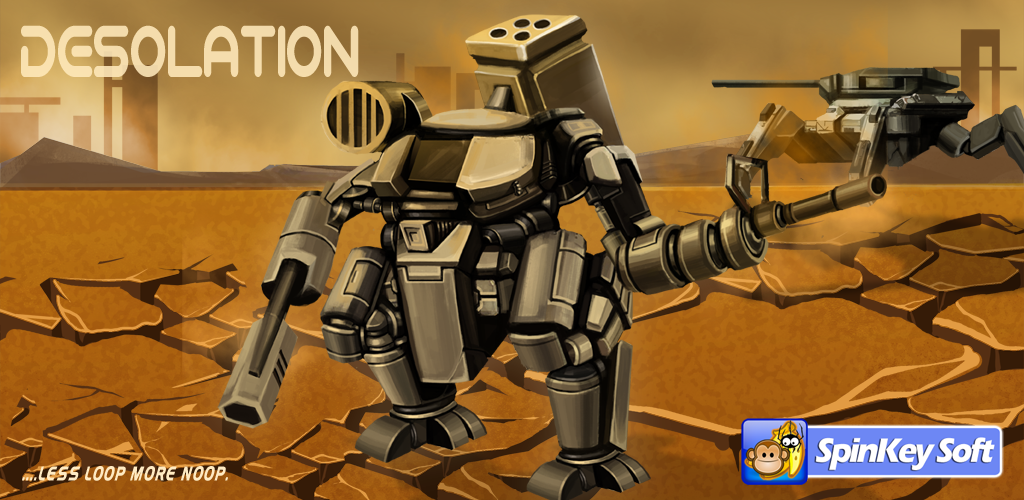 In the year 2173, intelligent machines discovered laziness and started a war against the human race to stop working and start living according their new philosophy: "Less LOOP more NOOP"…
They succeeded: almost every form of human life was wiped from Earth.
Only a few humans managed to escape using the three interplanetary spacecraft available at that time. To ensure that carbon-based life wouldn't appear on the planet anymore, the machines poisoned the Earth's atmosphere with nuclear radiations.
After destroying everything around them, the machines realized they had broken free from work and humans forever…(or at least, so they thought)
Soon they stopped working and started spending their time playing games in their radioactive world….war games.
If a human eye had been able to see that place at the time, only one word would have been able to describe what had once been a world full of life and happiness….DESOLATION.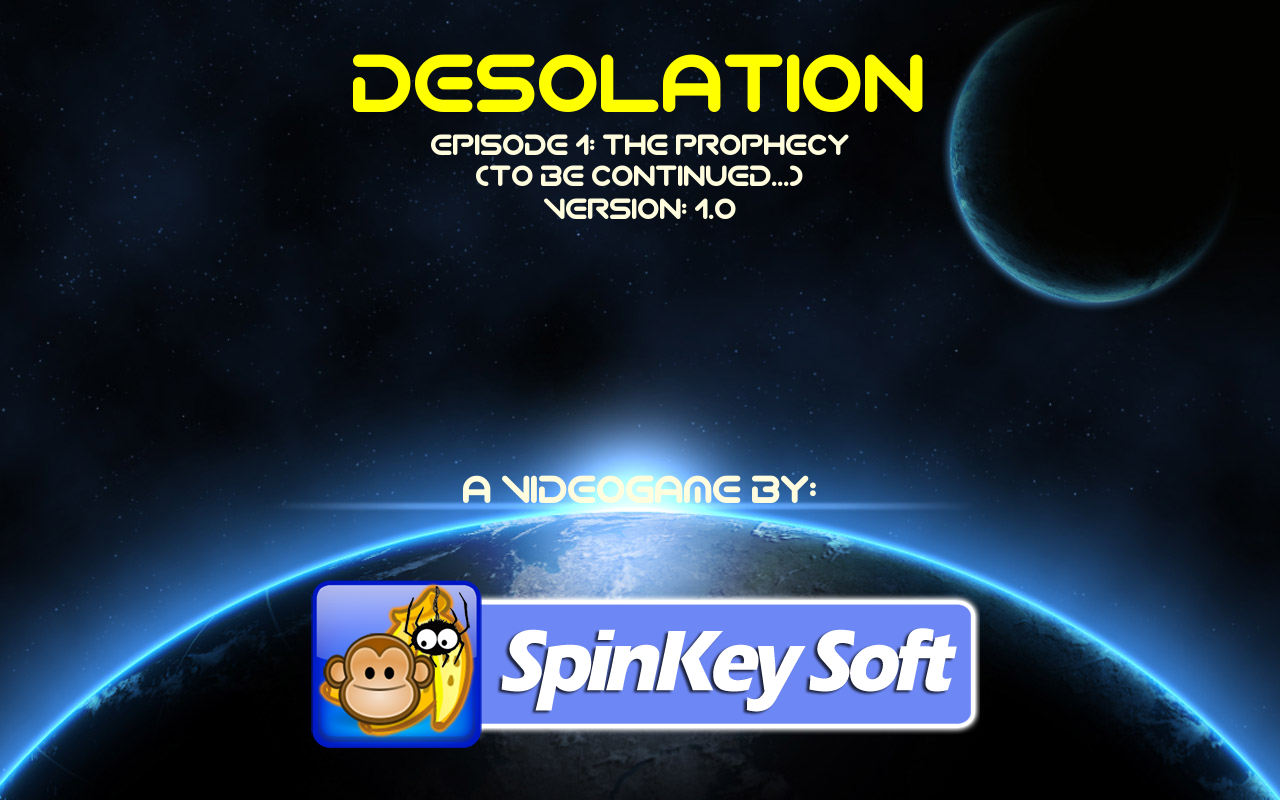 Check out the product page    http://www.spinkeysoft.com/desolation/
Thanks to Voyna70 (sfx), TinyWood (gfx), Manu (gfx).